ESPACOMP is a non-profit association established to promote the science of how people use medicines they have been prescribed. This science addresses the differences between healthcare providers' prescriptions and patients' use of those prescriptions, the reasons for medication non-adherence, the clinical and economic consequences of non-adherence, and the development and implementation of interventions to support adherence.
ESPACOMP promotes the translation of medication adherence research into evidence-based policies, programs and practices that are useful to people taking medications, healthcare professionals, policy makers, and researchers in both public and private organisations. The society is a platform for interprofessional collaboration on adherence research, as well as training for researchers and practitioners to advance the evidence base on adherence to medications and its implementation in clinical practice.
In 1996, a group of scientists from Belgium and the Netherlands organized the Lowlands Symposium to share their research on patient compliance and persistence with prescribed therapy. This symposium has grown over the years, reflecting the increased interest for adherence related issues across Europe. In order to reflect the international expansion of the symposium, in 2006, the organizing committee decided to rename the symposium as the European Symposium on Patient Adherence Compliance and Persistence and to extend it to other European countries. In 2009, The European Society for Patient Adherence, Compliance, and Persistence was founded. The official name of ESPACOMP was changed to International Society for medication adherence in 2019.
Today, ESPACOMP is a growing interprofessional community focused on adherence research and practice. The yearly ESPACOMP conference has become the meeting place for an increasing number of international adherence researchers, healthcare professionals, pharmacoepidemiologists, statisticians, from both academia and industry. Different healthcare professions are represented in our membership, such as pharmacy, medicine, nursing, psychology.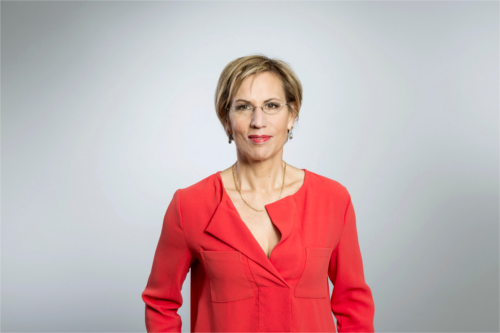 Nurse
Professor of Nursing, Director of the Institute of Nursing Science (INS) &
Chair of the Department of Public Health, Faculty of Medicine
University of Basel, Switzerland
Professor of Nursing, Centre for Academic Nursing & Midwifery
Department of Public Health and Primary Care
Faculty of Medicine, KU Leuven, Belgium
Honorary Members and Awardees

Honorary memberships are awarded for life in recognition of exceptional contributions to the society.