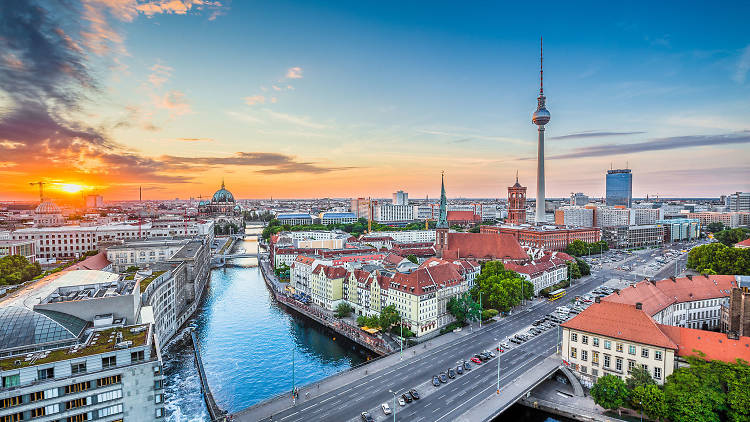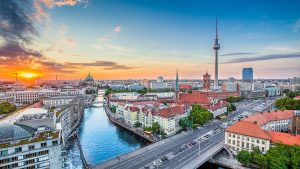 26th ESPACOMP Conference
ESPACOMP organized its 26th annual conference in Berlin (Germany) from the 17th to the 19th November, 2022. The theme of this year's conference was: "Medication Adherence and Patient Safety"
Login required–please log in with the account used for your conference registration.
The conference venue is easily accessible by train and air travel. Click here to find out!
From Berlin Central Station:
take the M8 tram (15 min) towards Ahrensfelde/Stadtgrenze to the stop Mollstraße/Otto-Braun-Straße (220 m from the hotel). Ask for tickets valid for Berlin tariff zone "A" (regular rate 3,00 Eur for a one-way ticket).
From Berlin-Brandenburg airport:
from the airport terminal take the S-Bahn line S9 in the direction of S Spandau to the stop Alexanderplatz.
from there, you can either walk to the hotel (15 min) or take the M4 tram towards Falkenberg or Hohenschönhausen / Zingster Straße and get off at the station Am Friedrichshain (150 m to the hotel).
Tickets can be bought at the airport or train station; ask for tickets valid for Berlin tariff zone "ABC" (regular rate 3,80 Eur for a one-way ticket).
The Conference Dinner was held On Friday, 18. November 2022 from 19:15 at the following location:
RESTAURANT IM HAMBURGER BAHNHOF
Address: Invalidenstraße 50 – 51, 10557 Berlin
Hamburger Bahnhof is the former terminus of the Berlin–Hamburg Railway in Berlin, Germany, on Invalidenstrasse in the Moabit district opposite the Charité hospital. Today it serves as a contemporary art museum, the Museum für Gegenwart, part of the Berlin National Gallery
https://www.restaurant-hamburger-bahnhof.de/
Call for

Abstracts
The call for late-breaking abstracts closed on August 31, 2022
Decisions will be sent to authors by mid-September.
The call for regular abstracts closed on July 15, 2022
All submitted abstracts have been scored by reviewers, and decisions on their acceptance have already been communicated to the submitting authors.
For both calls, accepted and presented abstracts that have not been previously published elsewhere will be published in the International Journal of Clinical Pharmacy.
Presentation Guidelines
The following guidelines are provided to assist abstract authors in their role as Poster/Oral presenters:
Conference Workshops
Three workshops focus on complementary topics and present cutting-edge information and methods on Implementation Science, Data Analysis, and Discrete Choice Experiments in the field of adherence research.
Read the links below for more information about the workshops!
Please note: registration for the workshops closed one week before the start of the workshops.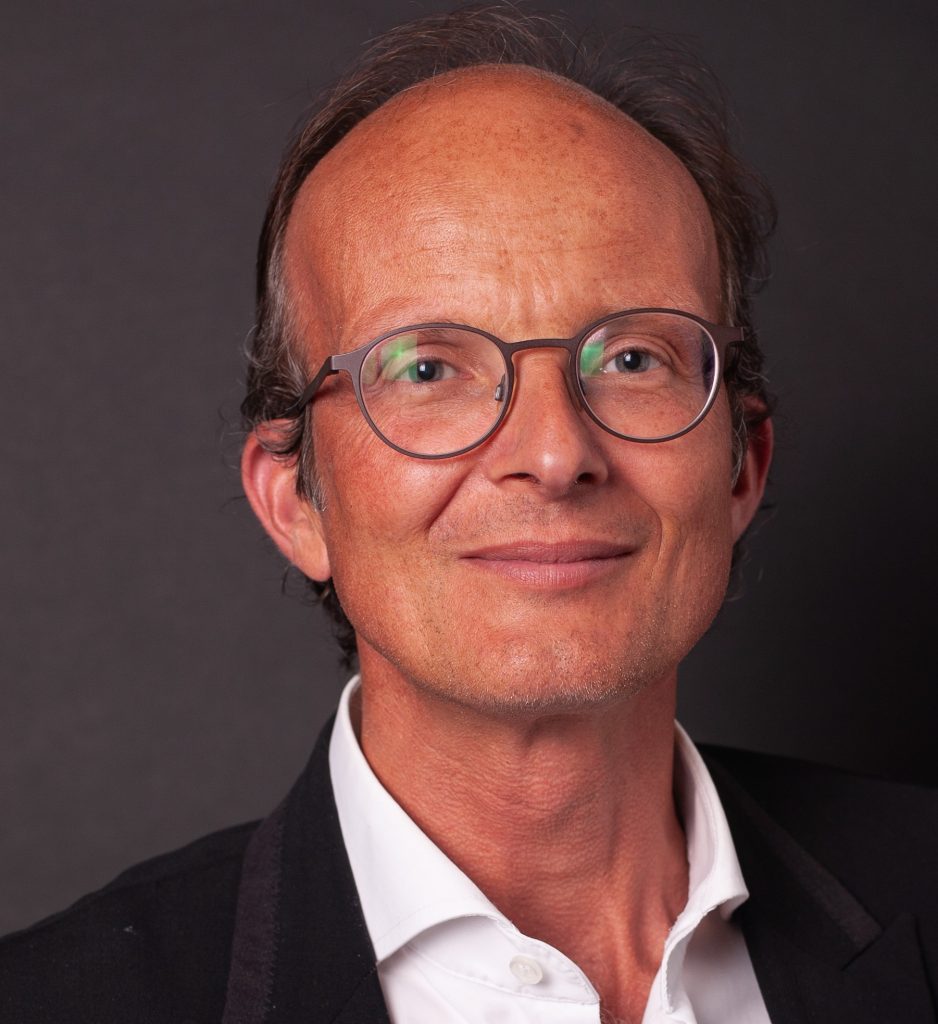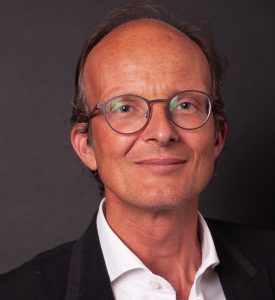 Prof. Dr. Marcel Bouvy, University of Utrecht
The pros and cons of (un)forgivingness and other stories; lessons
learned from John Urquhart
John Urquhart Memorial Lecture
When I was a PhD student, John Urquhart had a certain 'free role' in the coaching team. During our research meetings and in personal encounters he had his own specific 'hobbyhorses'. These often concerned the relationship between the pharmacological properties of medicines and their relationship with the importance of adherence to therapy and the potential for specific dosage forms of administration. Concepts such as forgivingness, chronobiology and the Harter-Peck equation were often discussed. In this lecture, I would like to revisit these concepts and the relationship between pharmacology and adherence.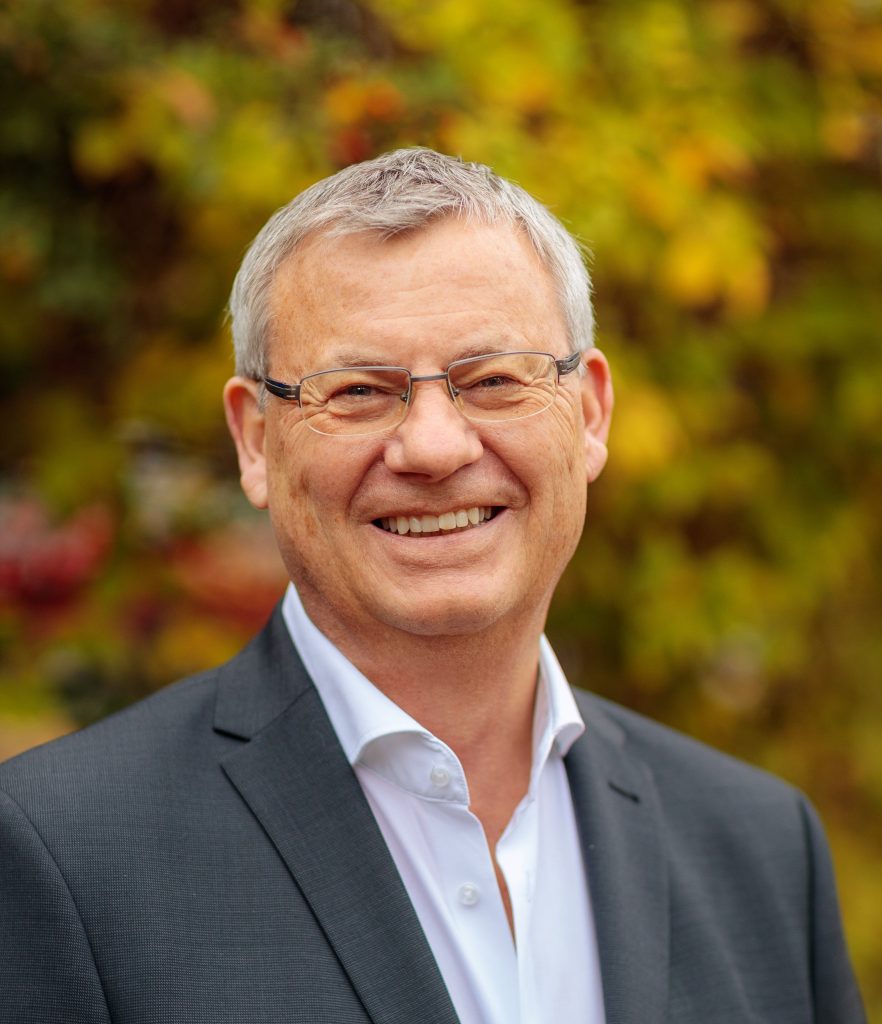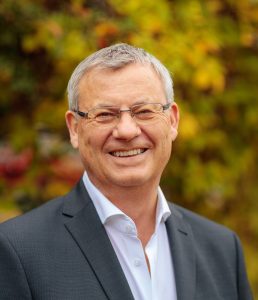 Prof. Dr. Martin Schulz, ABDA – Federal Union of German Associations of Pharmacists
Patient Safety in Medication Adherence Trials
Patient safety in medication adherence trials is widely neglected. But, what if the patient experiences side effects and then stops the medication? What happens if a patient's adherence improves, but then that leads to toxicity or adverse effects, also caused by technology? In clinical trials, adherence to study medication is high or even assured – is this true? In addition, different approaches to analyses exist. The ITT principle is the most commonly used approach for the primary analysis of RCTs. It measures the effect of assigning patients to treatment, which includes differences in individuals' adherence. Analyses that adjust for nonadherence (PP, AT), estimating the effect of receiving a treatment are challenging but may provide important information  to complement (side) effects estimated from the ITT approach. Finally, medication adherence per se is not a clinical outcome and we should, therefore aim to improve adherence to appropriate medication only.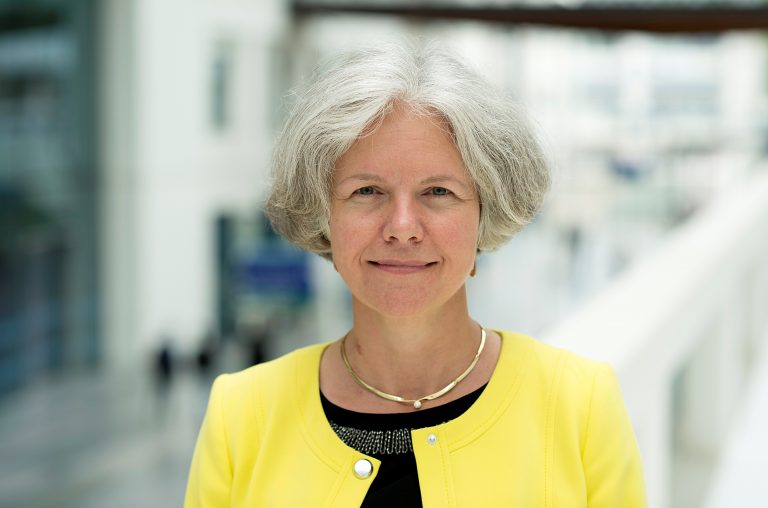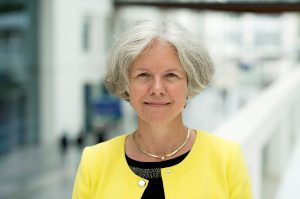 Prof. Dr. Patricia van den Bemt, University Medical Center Groningen
Supporting medication adherence during care transitions
Most hospitalized patients end up leaving the hospital with more medication than they used before. Hospitals focus on optimizing medication safety for the
patient while in hospital. However, patients spend most of their time at home and are often puzzled regarding the added medication and how to use it. This carries the risk of medication non-adherence. But there is a solution: care transitions offer great opportunities to support medication adherence and even the hospitalization itself can be used to familiarize patients with newly prescribed medication. This presentation will focus on potential interventions to improve medication adherence during the care transitions, hospital admission and discharge.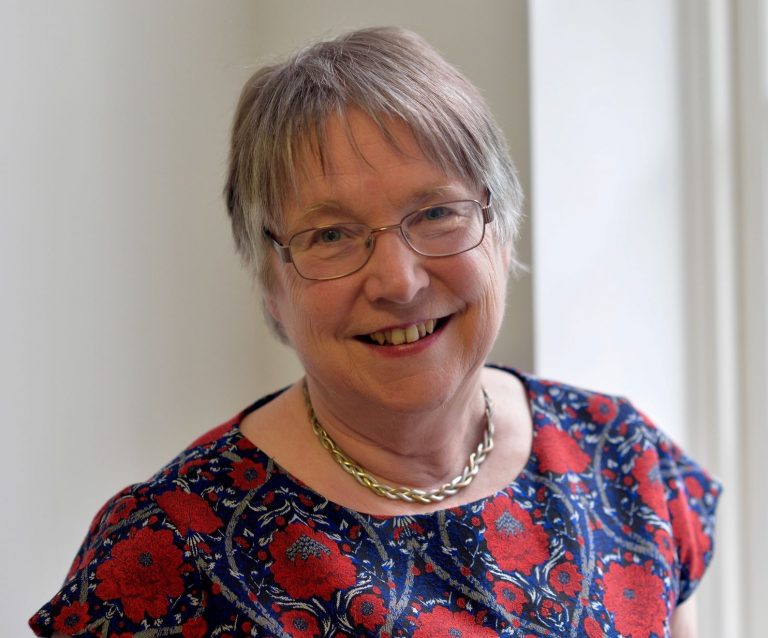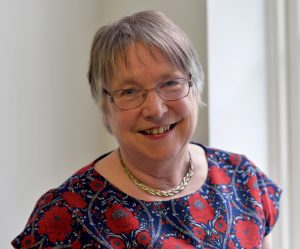 Prof. Dr. Hilary Pinnock, University of Edinburgh
Promoting medication adherence: complex interventions and
challenging implementation
Promoting medication adherence is a complex intervention. Implementation is challenging requiring consideration of the needs of the patient for information, understanding and acceptance of their condition, the skills of the professional in identifying the challenges and supporting behaviour change, and the routines and culture of the organisation which can enable or inhibit promotion of adherence. Crucial to successful implementation is recognising the impact of national policy, socioeconomic and local context on how healthcare is provided, as well as acknowledging the beliefs and cultural influences on how individuals live with and manage their condition. Typically embedded within the broader concept of supported self-management, this presentation will use the asthma as an exemplar condition in which adherence to regular medication is often poor, and highlight specific implementation strategies shown to be effective.
Conference Registration and fees
The in-person conference fee included participation to the Welcome ceremony and reception on Thursday November 17, the Scientific Programme on Friday November 18 and Saturday November 19, lunch and coffee breaks, and conference dinner. It also includes access to online videoconference and to online conference materials during and after the conference, such as online posters and video recordings of oral sessions and plenary talks.
You can still register to attend the DCE online workshop which will be held at a later date, please select your choice below:
Academic, healthcare providers, non-profit or public sector employees
Commercial sector employees
Membership and conference: 400€ (500€ after Oct 15)
Implementation Science Workshop: 200€ each (300€ after Oct 15)
Data Analysis Workshop: 200€ each (300€ after Oct 15)
DCE Workshop: 75€ (100€ after Oct 15)
Membership and conference: 500€ (600€ after Oct 15)
Implementation Science Workshop: 350€ each (450€ after oct 15)
Data Analysis Workshop: 350€ each (450€ after oct 15)
DCE Workshop: 75€ (100€ after Oct 15)
Membership and conference: 800€ (900€ after Oct 15)
Implementation Science Workshop: 630€ (730€ after Oct 15)
Data Analysis Workshop: 630€ each (730€ after Oct 15)
DCE Workshop: 75€ (100€ after Oct 15)
The virtual-only conference fee includes access to online videoconference of welcome ceremony and scientific sessions, and to online conference materials during and after the conference, such as online posters and video recordings of oral sessions and plenary talks.
To register for virtual access to the conference only (250€), click here
To register multiple participants from the same institution or any for queries related to registration and payment, please contact the meeting secretariat at: info@espacomp.eu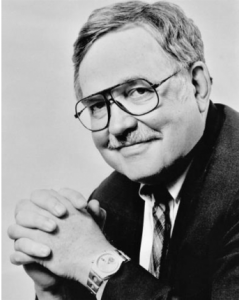 John Urquhart

Memorial Lecture
An invited speaker is appointed every year to deliver the John Urquhart Memorial Lecture.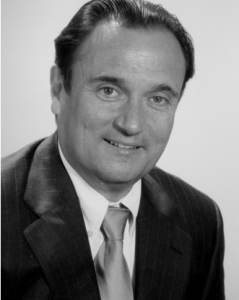 Jean-Michel Métry

poster prizes
Every year, a prize is awarded to the best poster. A poster session is organized at every annual meeting. Each poster is evaluated by a jury according to a predefined evaluation grid. The winner of the poster prize gets a free registration for the next annual meeting.