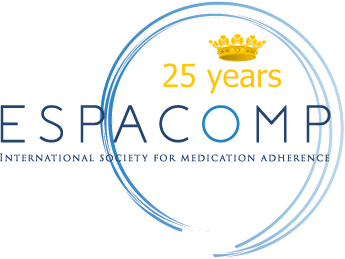 ESPACOMP 2021
ESPACOMP 2021
The 25th ESPACOMP Annual Meeting was held online from 8 to 19 November.
The focus was on 'Adaptability and Sustainability of Innovative Care Models to Improve Medication Adherence'.
The following workshops were held:
Workshop 1: Implementation Science
Workshop 2: Data Analysis of Adherence
Workshop 3: Discrete Choice Experiment
Scientific program available here.