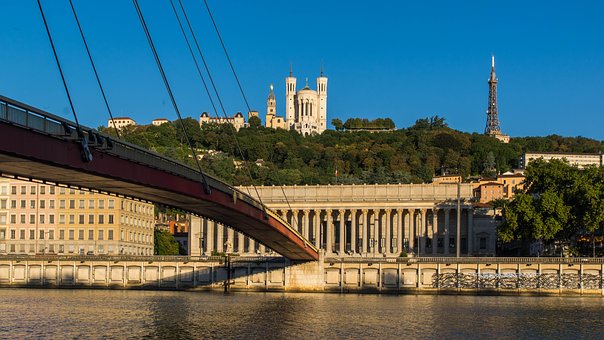 ESPACOMP 2007
ESPACOMP 2007
The 2007 symposium on patient compliance and persistence was held at the University of Lyon on November 16.
Program
8:45-9:00 Welcome and Introduction.
Pr. Lionel Collet, President of Claude Bernard Lyon 1 University.
Pr. François-Noël Gilly, Dean of the Medical School, Claude Bernard Lyon 1 University.
9:00-11:00 Adherence in specific therapeutic areas (chair: E. van Ganse)
Treatment adherence agreement among concurrently administered medication.
Michael D. Murray, University of North Carolina, USA
Non-compliance with antibiotics: reasons, patterns, and consequences.
Przemyslaw Kardas, Medical University of Lodz, Poland
Compliance with phosphate binders in the European hemodialysis  population: results of the pilot project.
Monique Elseviers, University of Antwerp, Belgium
Cost effectiveness assessment of an adherence intervention in type II diabetes.
Paulus Kristanto, Pharmionic Systems, Belgium
11:00-11:30 Coffee break&posters
11:30-12:30 Keynote lecture (chair: R. Düsing)
Why are Clinicians and Clinical Investigators Reluctant to Address Imperfect Adherence?
Terry Blaschke, Stanford University, USA
12:30-13:30 Walking lunch & posters.
13:30-15:00 Practical implementation of adherence enhancing interventions (chair: S. de Geest)
High Blood Pressure Control for Young Black Men, a Transdisciplinary Program Integrating Research, Practice, and Teaching.
Martha N. Hill, Johns Hopkins University School of Nursing, USA
Pharmacist intervention to improve adherence in cardiovascular diseases.
Michael D. Murray, University of North Carolina, USA
Impact of an intervention by Community Pharmacists on control of asthma and perception of therapy.
Laurent Laforest, University of Lyon, France
15:00-15:30 Coffee break & posters.
15:30-16:30 Contributed papers (chair: S. Simons & S. Roth)
Pilot study of a multidisciplinary comprehensive Adherence-enhancing Management Program in HIV patients (AMP-HIV) : The swiss HIV cohort study.
Krummenacher I.,  Cavassini M.,  Bugnon O., Spirig R., Schneider, M.
Dose timing and patient compliance with two antibiotic treatment regimens for lower respiratory tract infections in primary care.
Cals J., Hopstaken R., Le Doux P., Driessen G., Nelemans P., Dinant G.J.
Pharmacokinetic samples as a measure of patient compliance to an oral chemotherapy: an in silico study.
Hénin E., Trillet-Lenoir V., Colomban O., Tod M., Girard P.
Non-compliance in patching can be treated, but can such measures be implemented on national scale?
Tjiam A., Vukovic E., Asjes W., Loudon S., Sinoo M., Van Agt H., De Koning H., Simonsz H.
16:30-17:00 Round table discussion: pharmaceutical means for reducing the impact of commonly occurring lapses in dosing (Moderator: R. Vanderstichele)
The forgiveness concept: what it is and what it isn't.
John Urquhart, AARDEX Group, UCSF Center for Drug Development Science, USA
The positives and negatives of different approaches to attaining a useful degree of forgiveness:
(a)     long duration of drug action by PK means, e.g., amlodipine, amiodarone
(b)     long duration of drug action by PD means, e.g., omeprazole, reserpine, aliskerin
(c)     depot injections, e.g., monthly depot penicillin, quarterly Depo-Provera
(d)     implants, e.g., various multiyear medicated IUD's, Norplant (5 years)
How much forgiveness is enough?  … too much?
Discussants: Terry Blaschke, Adam Lowy, Michael D. Murray, John Urquhart
17:00  Closure of the symposium (B. Vrijens)
Poster contributed session
Asthma patients' self-reported behaviours toward inhaled corticosteroids: Results from an observational study.
Laforest L., El Hasnaoui A., Pribil C., Ritleng C., Osman L.M., Schwalm M-S., Le Jeunne P., Van Ganse E.
Evaluation of readibility and accuracy of drugs information leaflets for patients.
Lehmann A., Baudrant-Boga M., Allenet B., Calop J.
DIfficulties of ADherence among type 2 diabetic patients in general practice: DIAD cross-sectional study.
Moreau A., Zerbib Y., Souweine G., Girier P., Dubois J.P., Le Goaziou M.F.
Time to rethink: New methodological lessons from the old coronary drug project's results.
Silver, E.
Physicians' ability to estimate patient's adherence to antihypertensive medication in primary care: Pilot study.
Zeller A., Martina B., Battegay E., Tschudi P.
Conference venue: Faculté de Médecine Lyon Sud, Amphi I, 165 Chemin du Grand Revoyet, 69921 Oullins, France.